2019 Best-Selling Wall Mount Pot Filler Double Joint Swing Arm Kitchen Faucet
11-06-2019
2019 Best-Selling Wall Mount Pot Filler Double Joint Swing Arm Kitchen Faucet, Brushed Nickel, Single Hole Two Handle Kitchen Sink Faucet, CUPC Certification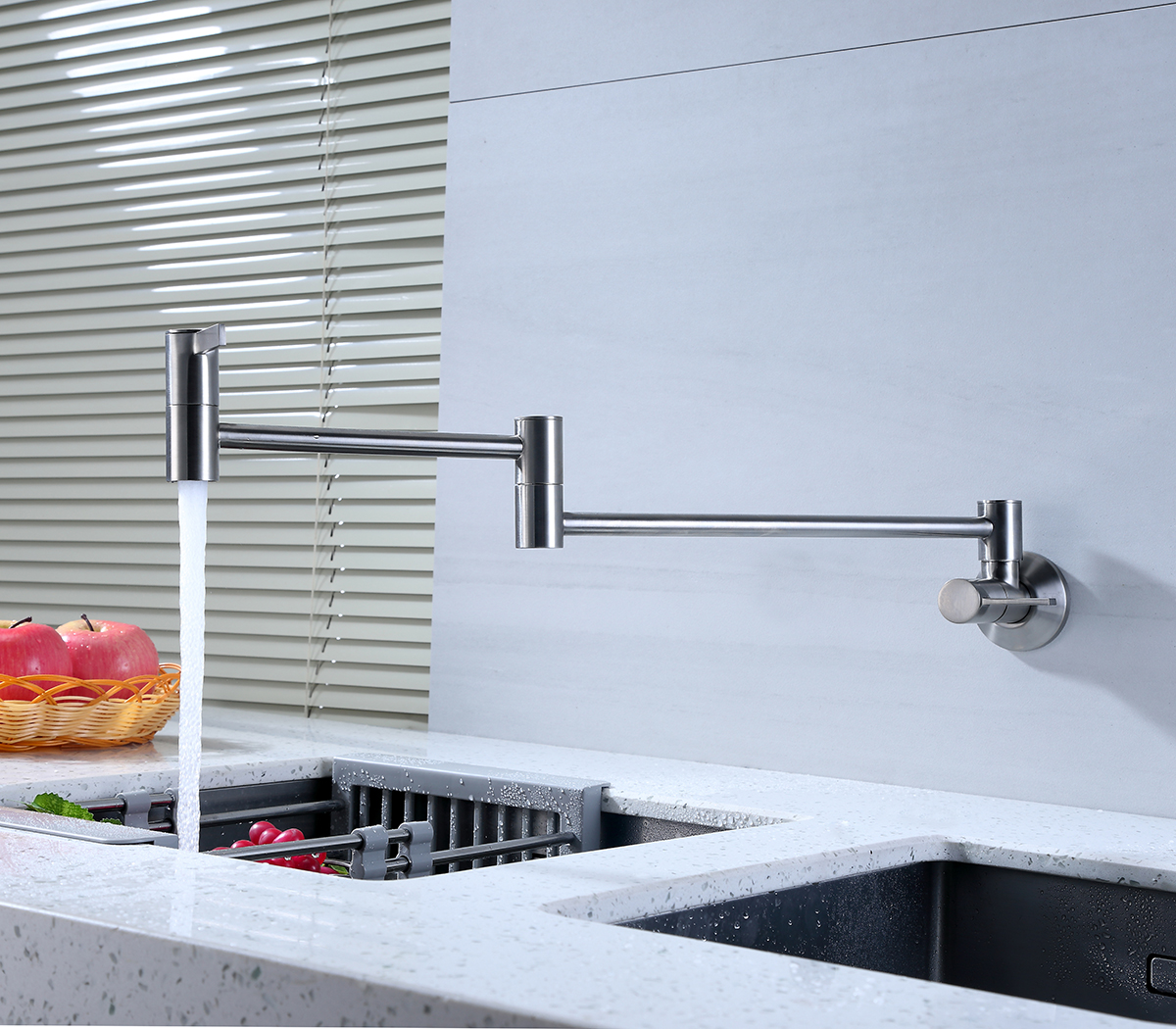 1.Connection:
1/2-Inch - 14 NPT connecting thread, fit for U.S. plumbing standard, only use for cold water. one hole inlet.
2.Functional design:
Dual handle design allows you to close the water easily.
Dual swing arms and 360 degree dual rotary joints create maximum convenience and efficiency.
3. Save place:
Full extended length is 25.2'' , Folded length is 15''
Dual swing joints with approximately 22.9" extension.
It provide access to water directly over your cooktop and easily fold away when not in use.
4. Various installtation:
The faucet is is suitable for any home or restaurant use.
It is not only to be installed above the sink, but also installed beside the gas cooker.
You don't need to carry a heavy pot of water from the sink to the stove.
This product fulfills practical needs and fits home's evolving aesthetic perfectly.
5. Add new stype for your kitchen
A welcome addition to any kitchen, this contemporary Wall Mount Pot Filler Faucet not only adds utility, but also adds a touch of elegance to the room.
This attractive, extendable faucet has the most simple, classic design and it's available in your choice so you can create that kitchen you've always dreamed about!